Today we left for eight days of r and r, the first true vacation since our honeymoon in Marathon, FL. We were off to Maui, HI with my family. The first time for us and my sister's family but the third for my parents. Our first stop was a layover in Dallas, TX then on to Maui, eight hours in the air with the option of a box lunch at four dollars. My have the airlines changed in the last few years on long distance flights.
We took off around 8:15am and arrived in Maui at 3:30. Of course the weather their had been unusually wet and when landing we were welcomed with rain.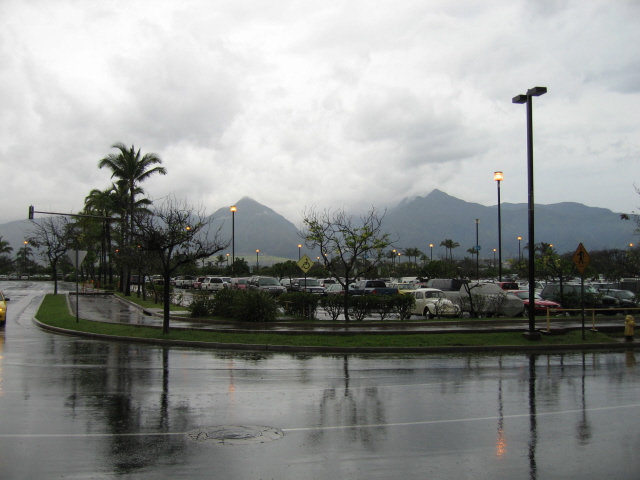 . But that's ok we had eight days… later we learned some folks from Vancouver, BC were to be there for 18 days and left after 12 straight days of rain. Picked up a Jeep from the rental and it had a half inch of water in the drivers side foot well, we promptly exchanged it for another one.
The drive to Kahanna Sunset was filled with great views as expected but traffic was ridiculous. Settled in for the evening after meeting the family, they left two days ahead of us, and the room was very nice. Even had wireless internet access for ten dollars a day or 30 a week.. not to mention having a cell signal.